The role of Weebot
Weebot is a producer of electrical and electronic equipment. It is therefore subject to the regulations on waste electrical and electronic equipment (WEEE ).

In addition, we have recycling obligations related to the WEEE, batteries and packaging we place on the European market.

This takes the form of reporting directly to governments through our partners and a regular recycling programme.


Electrical equipment is a growing waste stream. Most of this equipment can be repaired or recycled, thussaving natural resources and minimising the impact on the environment.

Without recycling, electrical equipment will end up in landfills where hazardous substances will contaminate soil and water, harming wildlife and human health.
What can be recycled?
BATTERIES

A complete discharge and then a complete charge is called the life cycle of the battery. The life cycle of a battery can vary from 500 to 1200.

When the life of the battery is over it does not mean that it can no longer be used. The cells can be refurbished. Our partners dismantle each battery to recycle the plastic, the printed circuit boards and the cells. This is why it isimportant to recycle your batteries properly and not to throw them away in the household waste!


THE PACKAGING

Our boxes have been designed to withstand the various journeys that take them to your home. They are therefore large and strong. In order to facilitate the collection of bulky packaging, please fold them correctly so that they take up as little space as possible.


ELECTRONIC COMPONENTS

What are electronic components? On Weebot products, these are the following elements:
The controller
The charger
The display
Lighting
Cables
The engines


The European directive 2002/96/EG on waste electrical and electronic equipment makes it possible toavoid this waste through reuse and recycling. As a professional in the field of electric mobility, Weebot must respect these requirements andbe a vector of respect for the environment.


TIRES AND TUBES

Tires and tubes can also be reused. Tyres are often made of natural rubber and can therefore be used to make new products


How to recycle?
Weebot wants to make sure that all of the items put on the market (batteries, packaging, electronic devices) are properly sorted when they reach the end of their life.

Here are the links to our trusted partners who support our recycling programme and are committed to respecting our ecosystem: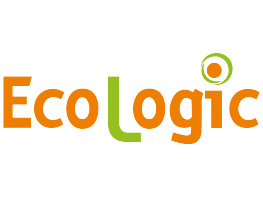 We are members of the
Ecologic eco-organisation, which is responsible for recycling electrical appliances and equipment in France.
Ecologic is an eco-organisation, i.e. a non-profit company invested by the State with a public utility mission consisting of managing the end of life of electrical and electronic equipment (WEEE). To do this, it collects, cleans up and recovers WEEE throughout France, ensuring that each stage is carried out in full compliance.

Since 2006, Ecologic has been contributing to the development of a circular economy based on prevention and awareness-raising, as well as on waste recycling, by working alongside all the players involved (producers, retailers, local authorities, SSE players, treatment operators, associations, etc.).

The recycling of electrical waste has been mandatory in France and the European Union since the publication of European Directive 2002/96/EC in 2003. The aim of this directive is to avoid pollution linked to the poor management of waste as well as waste in order to preserve natural resources.

From now on, you will see an environmental contribution line on your bill. It corresponds to the real cost of collection and treatment (decontamination and recovery of materials) of your electrical appliances at the end of their life. Thanks to this contribution and to the sorting actions of citizens, each year more than 600,000 tonnes of WEEE are collected and processed by the approved sector. When your electrical and electronic equipment is used, think about recycling! There are more than 4,500 collection points throughout France for your electrical waste.
Find a collection point

Battery recycling is managed by Corepile.
Corepile is a State-approved eco-organisation that collects and recycles portable batteries and accumulators on behalf of its members who place them on the market
in France (producers, distributors, incorporators and importers).


A player in the sector since April 1999 (under the initial pilot of Fibat S.A. renamed
Corepile S.A. in July 2003) the company Corepile was created by the main
manufacturers or distributors. Corepile carries out a general interest mission of
in a mutualised manner, in compliance with its specifications. Corepile makes
regularly report on its activities to the Ministry of the Environment, the
ADEME (Agence de l'Environnement et de la Maîtrise de l'Énergie), to a censor
and the CFREP sector.


Since 2018 Corepile has been organising a non-approved channel for the take-back and
processing of bicycle and electric mobility batteries.



Citeo is a company with a mission created by companies in the consumer goods and distribution sector to reduce the environmental impact of their packaging and paper, by offering them solutions for reduction, reuse, sorting and recycling. Today, 70% of household packaging and 57.5% of paper are recycled thanks to the sorting gesture of the French, which has become the first eco-citizen gesture.